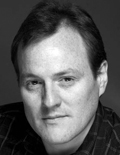 Gary gained a BA (hons) in Drama at the John Moores University as well as studying at the Royal Northern College of Music.
 
Theatre credits include: principal vocalist in The 12 Tenors (European tour); Paddy Cleary in The Thornbirds – a Musical (world premiere); Abu in Aladdin (Broadway Theatre, Peterborough); Lord Scrumptious/Inventor and u/s Baron Bomhurst in Chitty Chitty Bang Bang (number one UK tour); principal vocalist in Thursford Xmas Spectacular; Shrank in West Side Story (Aberystwyth Arts Centre); Dad in Amazing Grace (Wales Theatre Company tour); Man 1 in Closer Than Ever (Erin Arts Centre); Constable/cover Tevye in Fiddler on the Roof (Aberystwyth Arts Centre); Mister Bumble in Oliver! (Aberystwyth Arts Centre); Champagne Charlie in Tin Pan Ali (Shaftesbury Theatre); Jolyon in The Ragged Child (Sadler's Wells); M Albert in The Little Rats (Sadler's Wells/Municipal Theatre, Athens); Billy Bigelow in Carousel (Grange Theatre, Oldham); Chauvelin in The Scarlet Pimpernel (Gracie Fields Theatre) and Adam in Seven Brides for Seven Brothers (Playhouse Theatre).
Opera credits include: Camille in The Merry Widow (Tameside Hippodrome and the Plaza Theatre, Stockport); Alfredo in La traviata (Curtain Theatre); understudy Master Peter in Master Peter's Puppet Play (Piazza, Covent Garden); Ismael in Nabucco and Turrido in Cavalleria rusticana (Charter Theatre, Preston) and Jeník in The Bartered Bride (the Albert Hall, Manchester).