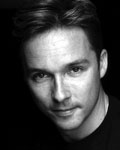 Andrew began his career as a competitive ballroom and Latin American dancer for Nick and Carol Atack in Preston. He went on to complete three years professional training at Merseyside Dance and Drama Centre. Whilst still at college Andrew played the role of Dandini in Cinderella at the Dubai International Conference Centre. Following graduation in 1997 Andrew was a featured dancer in The Caribbean Dream Show for Showline Productions in Paris. He then appeared as principal singer/dancer in New York City Rhythm and Over the Rainbow on board the MS Sundream.
Back in the UK, Andrew performed extensively with the number one tours of Grease, understudying the roles of Doody and Eugene, and The Rocky Horror Show, understudying all of the lead male roles. Next he spent fifteen months in Germany performing as a Swing in Starlight Express. On returning to the UK Andrew choreographed The Sound of Music at the Aberystwyth Arts Centre, before rejoining The Rocky Horror Show, this time as Dance Captain and Resident Director on the 30th anniversary tour and West End run at the Queen's Theatre.
Andrew's pantomime credits include: Assistant Choreographer on Cinderella (Central Theatre, Chatham), Assistant Choreographer on Snow White (Swan Theatre, High Wycombe), Lost Boy and understudy John Darling in Peter Pan (Palace Theatre, Manchester), and Ensemble in Babes in the Wood (Theatre Royal, Norwich). His television dancing credits include Granada's The Grand, and Channel Four's And the Beat Goes On, as well as being a grand final winner on BBC TV's Come Dancing.